Two Weekly Practice Opportunities

​Wednesday Evenings
​
​​
We meet every Wednesday evening at 7 PM. There is an instruction period from 7-7:30 PM, then a 30-minute silent insight meditation followed by a dharma talk and discussion. Appropriate for all levels of experience.

​​
Tuesday Midday
We also meet Tuesdays from noon to 1:00. The Tuesday format includes a brief instruction period, a thirty-minute period of silent meditation, and a brief period of questions and answers.
​
​​
Location
:
Tuesdays and Wednesdays
Park Road Baptist Church, 3900 Park Road, in the Milford Chapel.​ Please park in the back of the church and take the sidewalk to the second building on the left
.


​​

Please refrain from using perfume, aftershave or strongly scented lotions when attending IMCC events. This could be distracting to individuals with sensitivities, at the very least. Thank you

.
​
Attendance is open to all and free. You have the opportunity to make a financial donation that supports us in having a space for us to foster mindfulness, joy, equanimity, and compassion.



*Our community meets every Wednesday except for those days when Charlotte-Mecklenburg schools are closed due to inclement weather.
Volunteer Opportunities



​​Join our group of Volunteer Coordinators
They are crucial to making our Wednesday night meetings run smoothly. If you are new, this is a great way to get to know everyone.
​
For more information or to sign up, email Doris at dorisadele@gmail.com

Volunteer Suggestions Welcome
In the past, we have participated in community service projects with Dove's Nest and with the Coalition to Unchain Dogs. We always welcome ideas for other volunteering projects for our sangha.

​​If you have any projects you would like to investigate and take the lead in initiating, please contact either Cynthia Glickman at glickman.cynthia@gmail.com or
​Joy LiBethe at alwayskindness@gmail.com

Monthly Advanced Practitioners' Discussion Sessions
First Wednesday Evening of each month 6:45 – 7:25
​
This is an opportunity for those with an established practice to gather monthly with other sangha members for a question and answer session led by one of our Dharma Leaders. Hopefully, this will provide additional support for your meditation practice and an opportunity to share and learn from other practitioners' experiences.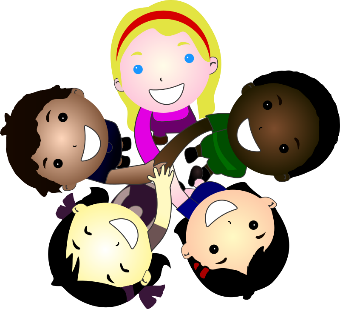 Kalyana Mitta (KM) Group


​
Looking for a way to strengthen your practice? Consider joining a Kalyana Mitta (KM) Group. KM groups bring together sangha members to study and share practice experiences in a friendly, supportive environment. For more information contact Robin at robinsherman@carolina.rr.com

Annual Weekend Residential Retreat
The Practice of Metta (Loving-Kindness)
​April 6-8, 2018
Retreat is at capacity. New registrations will be placed on a wait list.​​​​​​​​​​​​​​​​​​
​
​​

"

The silence, it was surprisingly calming and restorative.

" "An amazing opportunity

.

"

"Extremely grateful for the opportunity to practice

.

" "My first retreat…very glad I came."

Comments from 2017 attendees



​​ Spend a weekend in nature and in community exploring the practice of metta (loving-kindness) meditation. This year's annual retreat is at the St. Francis Springs Prayer Center, about 30 miles north of Greensboro. We start at supper on Friday night and finish after lunch on Sunday.

We'll begin with morning instructions, alternate sitting and walking meditation, and close with evening Dharma talks. There will be opportunity for private practice discussions. Our practice will be conducted in Noble Silence. Previous meditation experience will be helpful, but is not required.

​​ The $105 per night charge includes all meals (vegetarian), lodging (double occupancy), and tax. Scholarships are available. Dana (donations) to retreat leaders may be offered.
​
Registration forms can be downloaded

here
.

(This may take a few seconds.)


​

Retreat is at capacity, new registrations will be placed on a wait list.


​​
​For additional information or to register, contact Denise at deniseowenspt@gmail.com.
​

​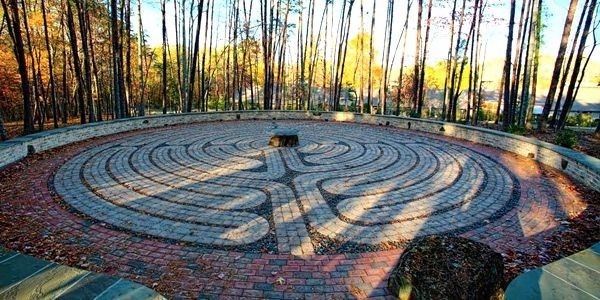 Annual Sangha Meeting

Wednesday, February 7


Cindy Rhodes is a psychotherapist who first developed an interest in the transformative power of mindfulness while in graduate school. She has since devoted her professional life to assisting individuals and groups in tapping into their deep inner resources for learning, growing, healing, and transformation. Cindy was one of the original Dharma leaders at Insight Mediation Community of Charlotte, and she has taught Mindfulness-Based Stress Reduction classes in a variety of settings. She is certified in Qi Gong and enjoys teaching and practicing this moving meditation. Additionally, Cindy facilitates meditation programs in nature. Her recent passion is combining meditation with flotation therapy.
We will follow our normal schedule of instruction and meditation from 7:00 - 8:00. The meeting will be held from 8:00 - 8:30, in lieu of the Dharma talk and discussion.
The board will report on the activities of the past year, as well as plans for the upcoming year.

Please attend and participate. Your input helps ensure that the programming offered meets your needs. ​
​​



Guest Leader

Cindy Rhodes

February 21

Get to know the members of our sangha and provide a service to the community at the same time. Join in our volunteer effort at Crisis Assistance Ministry!

An independent non-profit agency, Crisis Assistance Ministry focuses on preventing homelessness and preserving dignity for Charlotte-Mecklenburg's working poor by providing assistance with rent, utilities, clothing and furniture.

We need 12 volunteers to help out in the Free Store Warehouse where we will inspect, sort and stock donated items. The Free Store is our community's only large-scale resource for donated clothing and household items that are given to families in need at no charge.

Date........Saturday, February 24
Time........9 – 11 am
Contact....For additional information and directions to the event
contact Cindy Cowan at cacowan38@gmail.com

Please add your name to the sign-up sheet on Wednesday evenings.

Community Service Event:

Crisis Assistance Ministry


Saturday, February 24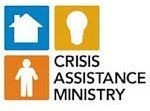 Hitting a brick wall in your meditation and mindfulness practice? During this series, we will investigate the common hindrances to meditation and mindfulness practice and learn practical and helpful ways to counteract them.

Beginning February 28, each Wednesday evening we will explore the following:
​
* Overview of the Hindrances
* Greed/Aversion
* Sloth &Torpor/Restlessness & Worry
* Doubt

The Hindrances

4 Week Wednesday Evening Series

Feb. 28, Mar. 7, 14, 21

Half-Day Meditation Retreat
The Nourishment of Sitting with Compassion

Saturday, March10, 2018
8:45 to noon

Led by Debbie George

This half-day retreat is an opportunity for extended practice beyond your daily shorter practice. The retreat is appropriate for beginners through experienced meditators.

Join your fellow meditators to:
* understand why 'mindfulness' could have been rendered "heartfulness'"
* learn and practice new ways to access concentration through relaxation
* explore new steps to prepare the heart/mind for sitting and walking with greater ease of well-being
* deepen your practice to get ready for our April residential retreat
​
Date.............Saturday, March 10, 2018
Time.............8:45 am to noon
Location........Milford Chapel, Park Road Baptist Church, 3900 Park Road, 28209
Bring.............A favorite sitting cushion (meditation cushions and chairs will be provided),
water, and comfortable, warm clothing
Cost..............$20.00 registration fee (no one turned away) plus Dana (donation) for the Leader.
(See cancellation refund policy at IMCCharlotte.org.)
Contact.........To register or for additional information contact Debbie George at yogamom14@aol.com

The class is open to beginning and seasoned practitioners.
Space is limited; advance registration is required.
Walk-in registrations will be accepted only if space is available.

New Book Discussion Group

Why Buddhism is True:
The Science and Philosophy of Meditation and Enlightenment
by Robert Wright

Beginning Monday, April 2

Led by Joy LiBethe and Elaine Greenberg


In a New York Times bestseller, the author offers a funny and personal account of finding answers to life's suffering, anxiety, and questions of self through Mindfulness Meditation. With support from science and a secular approach, the author makes a case for how being in the here and now can change our lives.

Date: 3 months, April, May, and June
Time: 7:00 – 8:30 pm
Location: Park Road Baptist Church, room CC 505
Cost: Free. Dana for facility rental
Contact: For additional information or to register,
email Elaine at egreenberg.AgelessRemedies@gmail.com

Space is limited, so please register in advance.
Walk-in registrations will be accepted only if space is available.


Linda Reight is one of the people who keep our sangha strong. Largely unseen and unsung, she shares her exceptional organizational skills through her participation on the Program Committee. She also enjoys community service events and socials as well as her KM (Kalyana Mitta) group.

For 30 years, Linda explored many spiritual teachings. The moment she came to our sangha, she knew she was home. Now she embodies the essence of being a volunteer, believing "For whom it is given, much is expected…My life is so good and so blessed, (I want to) share it." When she serves our community, she meets people and in return gets support and a feeling of well-being.


Volunteer Spotlight

on

Linda Reight



The Insight Meditation Community of Charlotte depends on volunteers to carry out its mission of making the Buddha's teachings available to all who seek them. Volunteering is an opportunity to extend loving kindness to your sangha, the community, and the world. It is an important way to give dana (Pali for generosity) to the sangha; it can open your heart and enrich your life. Volunteering also is a way to meet other sangha members.

Go to the new 'Volunteer' tab on our website IMCharlotte.org to learn more about our different volunteer opportunities and find contact information to contact to sign-up for an activity. Whether you are new to IMCC or a longtime member, we can always use your help.

Click here http://www.insightmeditationcharlotte.org/volunteer.html

Service Opportunities

New 'Volunteer' Tab on This Website