Two Weekly Practice Opportunities

​Wednesday Evenings
​
​​
We meet every Wednesday evening at 7 PM. There is an instruction period from 7-7:30 PM, then a 30-minute silent insight meditation followed by a dharma talk and discussion. Appropriate for all levels of experience.
Tuesday Midday
We also meet Tuesdays from noon to 1:00. The Tuesday format includes a brief instruction period, a thirty-minute period of silent meditation, and a brief period of questions and answers.
​
​​
Location
:
Tuesdays and Wednesdays
Park Road Baptist Church, 3900 Park Road, in the Milford Chapel.​ Please park in the back of the church and take the sidewalk to the second building on the left
.


​​

Please refrain from using perfume, aftershave or strongly scented lotions when attending IMCC events. This could be distracting to individuals with sensitivities, at the very least. Thank you

.
​
Attendance is open to all and free. You have the opportunity to make a financial donation that supports us in having a space for us to foster mindfulness, joy, equanimity, and compassion.



*Our community meets every Wednesday except for those days when Charlotte-Mecklenburg schools are closed due to inclement weather.
Volunteer Opportunities



​​Join our group of Volunteer Coordinators
They are crucial to making our Wednesday night meetings run smoothly. If you are new, this is a great way to get to know everyone.
​
For more information or to sign up, email Doris at dorisadele@gmail.com

Volunteer Suggestions Welcome
In the past, we have participated in community service projects with Dove's Nest and with the Coalition to Unchain Dogs. We always welcome ideas for other volunteering projects for our sangha.

​​If you have any projects you would like to investigate and take the lead in initiating, please contact either Cynthia Glickman at glickman.cynthia@gmail.com or
​Joy LiBethe at alwayskindness@gmail.com

Monthly Advanced Practitioners' Discussion Sessions
First Wednesday Evening of each month 6:45 – 7:25
​
This is an opportunity for those with an established practice to gather monthly with other sangha members for a question and answer session led by one of our Dharma Leaders. Hopefully, this will provide additional support for your meditation practice and an opportunity to share and learn from other practitioners' experiences.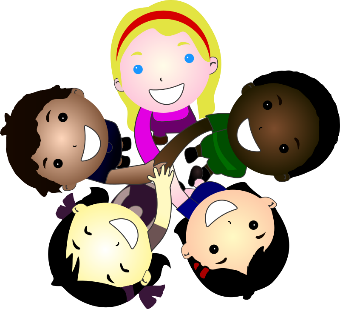 Kalyana Mitta (KM) Group


​
Looking for a way to strengthen your practice? Consider joining a Kalyana Mitta (KM) Group. KM groups bring together sangha members to study and share practice experiences in a friendly, supportive environment. For more information contact Robin at robinsherman@carolina.rr.com

Annual Weekend Residential Retreat
The Practice of Metta (Loving-Kindness)
​April 6-8, 2018

​​​​​​​​​​​​​​​​​​
​​

"

The silence, it was surprisingly calming and restorative.

" "An amazing opportunity

.

"

"Extremely grateful for the opportunity to practice

.

" "My first retreat…very glad I came."

Comments from 2017 attendees



​​ Spend a weekend in nature and in community exploring the practice of metta (loving-kindness) meditation. This year's annual retreat is at the St. Francis Springs Prayer Center, about 30 miles north of Greensboro. We start at supper on Friday night and finish after lunch on Sunday.

We'll begin with morning instructions, alternate sitting and walking meditation, and close with evening Dharma talks. There will be opportunity for private practice discussions. Our practice will be conducted in Noble Silence. Previous meditation experience will be helpful, but is not required.

​​ The $105 per night charge includes all meals (vegetarian), lodging (double occupancy), and tax. Scholarships are available. Dana (donations) to retreat leaders may be offered.

​​ For additional information or to register, contact Denise at deniseowenspt@gmail.com.

​Registration forms can be downloaded here.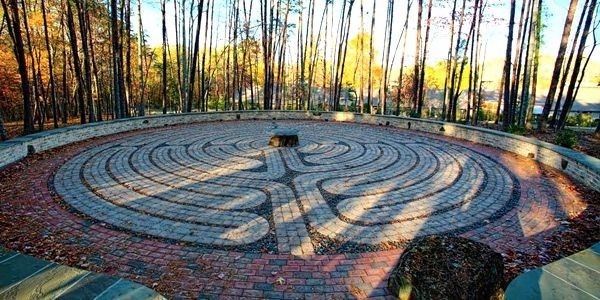 Guest Leader

Mary Aubry

Wednesday, December 6
Mary Aubry has been an Insight Meditation practitioner since 1993 and has been teaching Insight Meditation since 2009 and the Jhanas since 2016. For seven years she served on the board of the Southern Dharma Retreat Center near Asheville, North Carolina.

Presently, Mary teaches retreats nationally on Insight, the Jhanas, and the Brahma Viharas. On behalf of Insight Meditation Community of Washington, DC, she teaches meditation classes including their "Sacred Journey: Being Present with Aging, Illness and Dying." She also teaches a weekly meditation class for experienced students in her home that focuses on the Four Noble Truths.

We are fortunate to have the opportunity to hear this dedicated, highly regarded teacher.

IMCC 2018 Annual Membership Online Survey
Below is a link to our online 2018 annual membership survey. This year the survey is totally online and takes only a short time to answer the questions. The IMCC Board looks at all your responses and uses this information to plan new programs for the upcoming year. Your input is very important. Please fill out the survey by January 15. It takes only a couple of minutes to complete.
CLICK HERE TO BEGIN​​
​​

​ Guest Leader

Karen Oldham

January 17
Dr. Karen Oldham, a licensed clinical psychologist with almost 25 years of experience, was introduced to mindfulness for psychologists several years ago and was attracted to the practice by the clear neuroscience and research evidence of the benefits. The health and wellness benefits also became clear in her personal life. Karen includes teaching mindfulness and mediation classes in her work. She developed an eight-hour Beginner's Mindfulness Practice class for individuals and small groups and wrote a guidebook to accompany this class. In 2015, Karen joined Potential Project, the leading international organization bringing Corporate Based Mindfulness Training to Fortune 500 companies.

We look forward to her leading the IMCC Dharma talk in the new year.

If you are new to meditation, please consider attending this class.

We will learn the fundamentals of Insight (Vipassana) Meditation and explore how it supports mindfulness in our day-to-day lives. Practice sessions will be included. We will cover:
​
-An overview of Insight Meditation and mindfulness
-Meditation instructions – intention, posture, and concentration
-Working with physical pain, emotions, thoughts and other obstacles while meditating
-Guidelines on starting a home practice
-Ample time for Q&A
​


Date

................Saturday, January 20


Time

...............1- 4 pm


Location

.........Milford Chapel, Park Road Baptist Church, 3900 Park Road, Charlotte, NC 28209


Bring

..............Chairs and meditation cushions will be provided.


Cost

...............$15.00 registration fee (no one turned away) plus Dana (donation) for the Leader


Contact

..........For additional information or to register, contact Clyde at caofnc@yahoo.com

The class is open to beginning and seasoned practitioners.
Space is limited; advance registration is required.
Walk-in registrations will be accepted only if space is available.

​Introduction to Insight (Vipassana) Meditation:

​​Introductory Class

​Saturday, January 20

Presented by Clyde Alexander
SAVE THE DATE
​
February 2, Friday...........................Movie & Social Night
March 10, Saturday...................Half-day Retreat